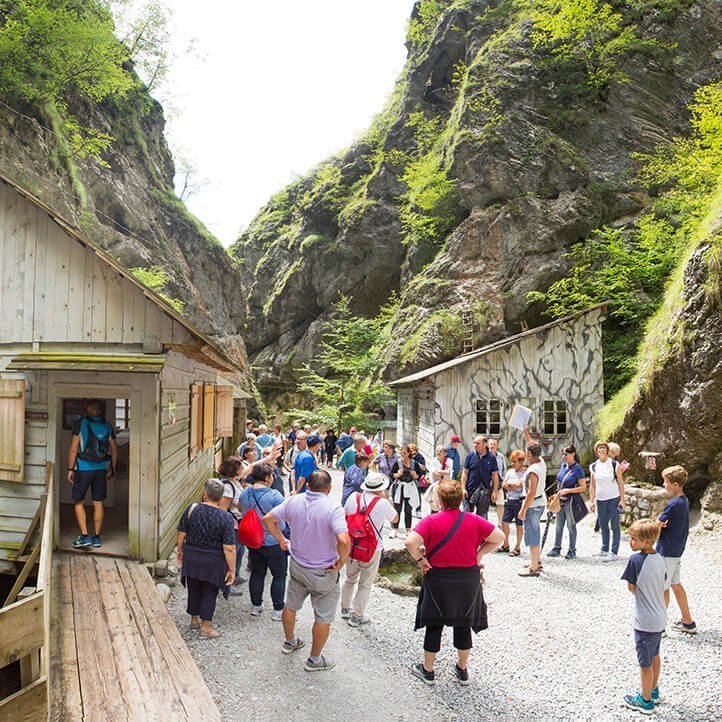 Guided tours are intended for anyone who wants to learn about the history of Franja Partisan Hospital and listen to the stories that tell about humanity and comradeship.
Guided tours are organised for groups booked in advance. They are available in Slovenian, English and Italian language and take about 90 minutes. If necessary, large groups are divided into smaller ones. During guided tours, the presentation of the Franja Hospital is adapted to the age of the visitors. Important information about this hidden hospital is also communicated through testimonies by its former staff and patients. Freedom, equality, comradeship, solidarity, humanity and other human values are stressed as being equally important today in peacetime.
All details of your visit will be arranged at the time of booking.